Last year we teamed up with the wonderful team at Forest Road Garage for a fundraiser.
Thanks to the fantastic support of so many we raised £18,000!
Due to lockdown we have been unable to visit Robert and his team to say thank you in person, until yesterday. Colin was delighted to present Robert with a small token of our appreciation of behalf of everyone at the Guernsey Cheshire Home. FRG you were absolute stars, and we are ever so grateful.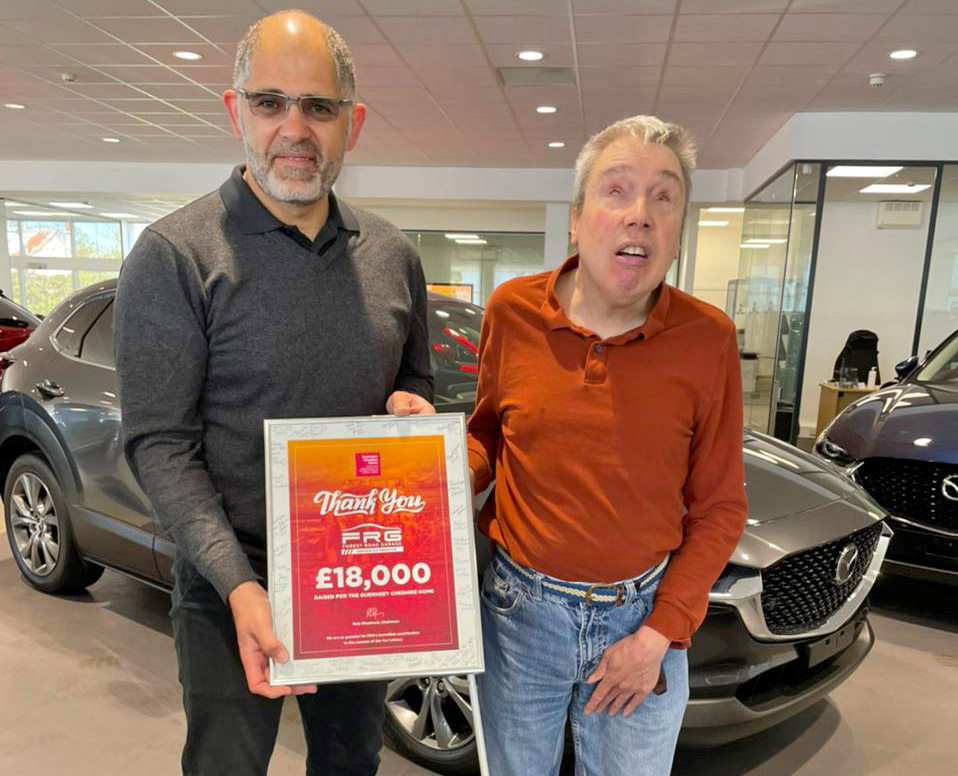 Help us to create a better world for people with a disability in Guernsey